Home > Mechanical Components > Major League Electronics

Major League Electronics – Mechanical Components

Major League Electronics is a leading designer and manufacturer of standard and custom interconnect products. Founded in 1993 and located in New Albany, Indiana – USA, Major League Electronics has quickly gained a reputation for flexibility, reliability, great service, and excellent value. Major League Electronics (MLE) is a company that specializes in the design and manufacturing of a wide range of connectors and interconnect solutions. MLE connectors are used in various industries and applications to facilitate the connection of electronic components and systems.
Major League Electronics (MLE) is a leader in design and manufacturing of standard and custom interconnect products such as Board to Board level components, IDC Connectors, Cable Assemblies, Terminal Blocks and SIMS. MLE offers true global control through design, manufacturing and logistical facilities in the USA, Hong Kong, China, UK and Taiwan.
Products
MLE offers a diverse range of connectors, including board-to-board connectors, board-to-cable connectors, wire-to-board connectors, and specialty connectors. These connectors come in various form factors, configurations, and pitches to meet different design requirements.
Board-to-Board Connectors: These connectors are designed to connect two printed circuit boards (PCBs) together. They are commonly used in applications where PCBs need to be stacked or connected side by side.

Board-to-Cable Connectors: Board-to-cable connectors, also known as wire-to-board connectors, enable the connection between PCBs and cables or wires. These connectors are crucial for linking electronic devices to external wiring.

Specialty Connectors: MLE offers specialty connectors designed for specific applications, including high-speed data transmission, power delivery, and ruggedized environments.

Custom Solutions: MLE may provide custom connector solutions to meet unique design requirements. This can include connectors with specific form factors, contact arrangements, or other features tailored to the needs of a particular application.

Quality and Reliability: MLE connectors are known for their quality and reliability. They are designed to meet industry standards and regulations to ensure performance and durability.

Applications: MLE connectors are used in various industries, including telecommunications, automotive, industrial, medical devices, and consumer electronics. They are essential for connecting electronic components within these systems.

Global Presence: MLE serves a global customer base and may have a presence in various regions worldwide to support different industries and applications.
Connectors are critical components in electronic systems, providing the necessary electrical connections and pathways for the transmission of signals, power, and data. MLE connectors contribute to the functionality and reliability of electronic devices and play a key role in ensuring seamless connectivity in a wide range of applications.
PCB Connectors
SIM Connectors
Terminal Blocks
MICRO
IDC Connectors
Bright Light
Shrouded Headers
MicroUSB
Wire To Board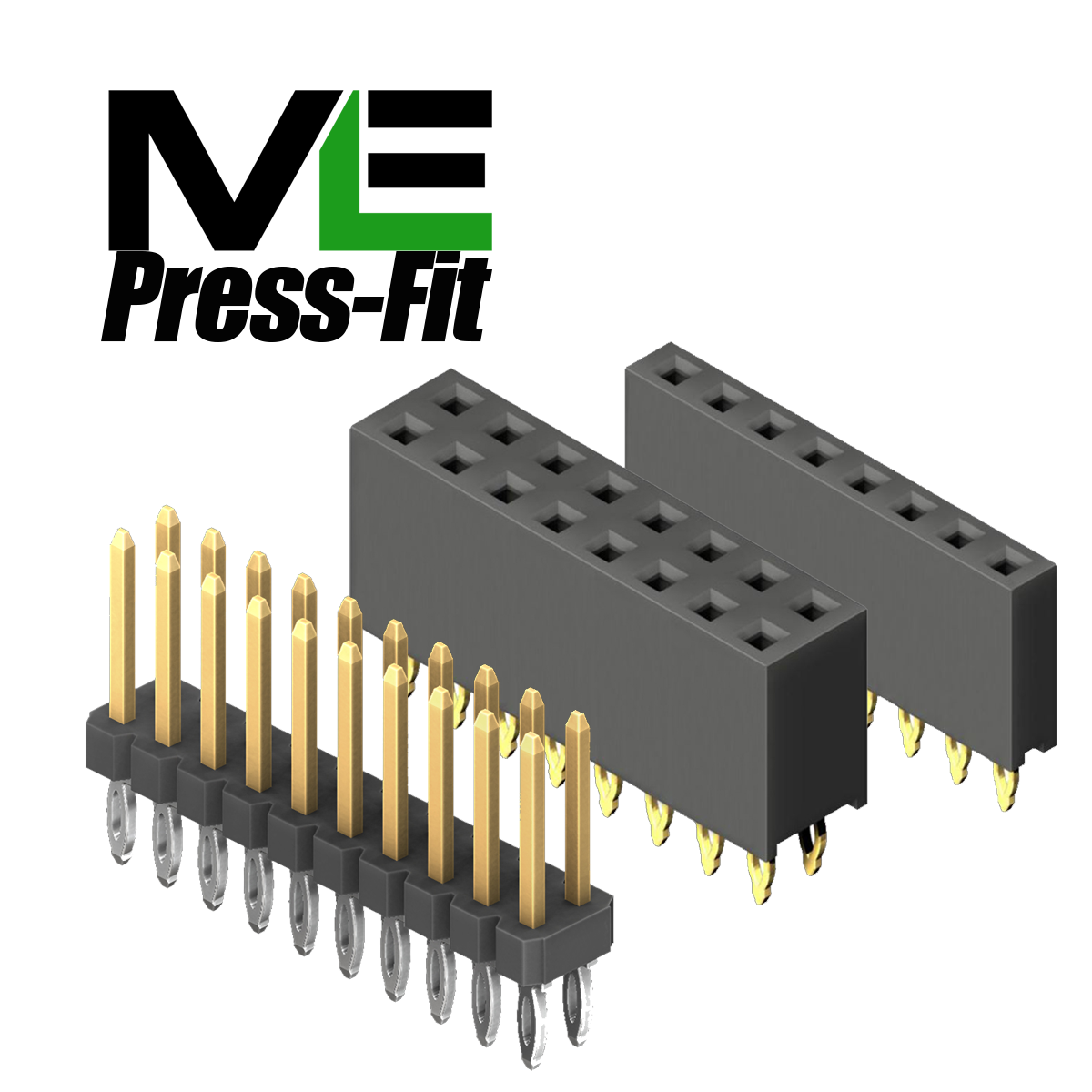 PressFit Connectors